YOUR EXPERT FOR OPTICAL TRACKING AND INNOVATIVE OBJECT LOCALIZATION
Do you need to display and optimize operational production processes virtually? Explore and adapt your prototype in 3D? Capture and track objects in real time? Quickly recognize and correct errors in the process? In short: save time and money through effective process monitoring? Then we should talk!

Advanced Realtime Tracking GmbH & Co. KG (ART) offers extensive options for object tracking and localization for a wide variety of applications, including customer-specific requirements.
Since 1999, ART is one of the leading manufacturers of premium optical motion tracking systems for Virtual and Augmented Reality (VR/AR). Typical areas of application are visualizations and optimization in design and production steps, motion capture for ergonomics studies as well as teaching and research projects at academic institutions in which Powerwalls, CAVEs and HMDs are used.  In this area of "marker-based tracking" we offer not only tracking systems and the tracking software DTRACK, but also our range of unique interaction and navigation devices and accessories, such as Flystick and Fingertracking, which are specially designed to provide highly accurate operation with VR / AR applications.
A particular strength of ART is the customer-specific adaptation of products for niche markets, such as a dedicated optical tracking solution to minimise visual intrusion in multi-sided projection systems as well as optimized camera sizes for limited tracking areas such as in-car use and aircraft cockpits.



INNOVATION FOR INDUSTRIAL APPLICATIONS
With new approaches in optics and image processing, ART continuously improves its skills in highly sophisticated and intelligent solutions for object detection and localization.
A resulting application is our localization solution for hand-held tools, VERPOSE®.  In various projects, ART was asked by its partners and customers to find solutions for applications under industrial conditions, i.e. no longer under laboratory conditions. With VERPOSE®, assembly positions of the tool can be identified and assembly processes can get corrected.
A recurring requirement of our customers always was and still is to remove any markers from the object to be localized, as they interfere with certain applications. For this purpose, ART offers the possibility of markerless tracking with the tracking software CAPTA: Objects are identified and tracked, exclusively on the basis of some object parameters such as shape or texture.
All ART products are highly precise, reliable in use and can be customized. Research, development and production take place in Germany, which enables good quality control and a high degree of flexibility.



WE HELP YOU MANAGING THE COMPLEXITY OF YOUR CHALLENGES
ART is there for you since we believe in the benefit of a personal contact. Let us know about your challenges, especially if you haven't found comparable ones in our case study overview, and we will help you find a proper solution. Even if that means to come up with a customer-specific solution based on our standard products – we will try to get it done.
Made in Germany
All ART products are developed and manufactured in Germany, which guarantees a high reliability and a maximum of flexibility to satisfy the individual requirements of each customer. The company is located in the city of Weilheim which is just half an hour south of Munich. Please click here for directions.
ART General Management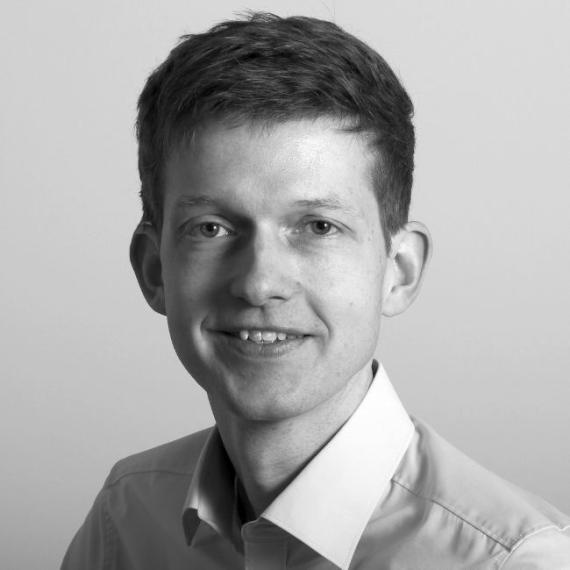 Ulrich Probost
Ulrich joined ART back in 2009 in the role of an application engineer. In addition to his day to day sales and customer support activities, he focused more and more on special key accounts and, in April 2012, was promoted to Sales Director. In July 2017, Ulrich joined the general management team and took responsibility for the operational business.
Robert Scheibe
In 2006 Robert joined ART as a software and hardware developer. He studied media systems at the Bauhaus-University Weimar, concentrating on tactile feedback mechanisms in virtual reality systems, working amongst others at the VR Lab of Volkswagen in Wolfsburg. In 2012 he was promoted to hardware development director and was responsible for the hardware development of ARTTRACK5, ARTTRACK6/M and SMARTTRACK3. In March 2023 Robert joined the general management focusing on development and IT.
Sales, Business Development & Support
You are new in VR/AR or location technologies? You'd like to profit from the many and convincing advantages, but don't know how to start? Or would you like to upgrade your exisiting system to the most efficient degree? Our ART Sales Team, currently led by our General Manager Ulrich Probost, exists of long-term enthusiasts of our business, who all have a technical background, in addition to their consulting skills. Whenever you need a consulting, a quote or technical support, they are all happy to help you any further!
Get to know them and feel free to get in touch: ART Sales Manager and Support Team
ART Milestones
During the last 20 years many successful products and solutions have been created by a strong and motivated ART team.

Our focus was and still is to develop long lasting, reliable and high-quality products. Products that help our customers to make their business lives easier and to find answers to their - both standard but especially challenging - questions and requirements.
The most important achievements represent real "milestones" in the ART history!

So meanwhile we look back on more than 20 years of experience, of strong and intense partnerships (and often friendships), of visiting and exhibiting at trade shows all around the world, of doing research (in-house and in external projects) and thus continuously enhancing and improving our products. And you, as our faithful customers, may profit from that!

But we never stop: we take advantage of this experience and further invest into the future!
And with the further trust of our customers and partners in us and our products, there will be some more exciting milestones to come, in the near future!
We value your ideas and comments for new products. Tell us, either directly or via your sourcing company. There are certainly use-cases out there for which we can provide a solution. We are looking forward to your feedback!
ART Insights
An insight into the more than twenty-year success story of ART with exciting little anecdotes and photos. Interested? Click here.